Biography
Random bits of information
---
Pablo Rodriguez, Wikipedia

Pablo Rodriguez is a computer scientist and Director at Google's CTO Office. Prior he was the founding CEO of Alpha, Telefonica's Moonshot innovation facility. He has created the company's development of experimental moonshot projects to solve some of the biggest problems in society. You can get some more highlights here.
Advisory Board: Swiss Federal Institut of Technology, Computer Science Department, 2014
Advisory Board: Akamai Technologies Innovation Board, 2014-
Advisory Board: Calatan Foundation for Research and Innovation, Trustee board member, 2014-
Advisory Board: LaBoral Art Center, Trustee board member, 2013-
Advisory Board: Scientific Council of IMDEA Networks, 2011
Advisor: Legal patent advisor, Madson & Metcalf, USA
National Science Foundation: Future Internet design planning committee, NSF 2007-2008.
Award: Distinguished Alumni, Public University of Navarra, 2016
Award: IEEE Fellow, 2015
Award: ACM Fellow, 2015
Award: Telefonica Bravo award for best innovation practices (lean startup), 2013
Award: City Hall Gold Award: recognition to scientific career, Ayuntamiento de Langreo, Asturias, 2007
Award: Best Product idea: Inktomi, 2000
Award:Prix de la Recherche: For outstanding Ph.D. Thesis. France, 2000
Award:Marie Curie Fellow: European Commission, 1998.
CEO: Head of long term research and innovation (Moonshots), Telefonica Alpha. 2016
Innovation Director: Telefonica. 2011-2016
Founding Scientific Director: Telefonica Research. 2006-2016
Co-Founder: Data Transparency Lab. 2013-
Scientific Advisor: F.C. Barcelona soccer club. Soccer, big data and science, Barcelona. 2011
Scientific Advisor: El Bulli Foundation. computational gastronomy. Barcelona, 2011-
Scientist: Microsoft Research, Cambridge 2002-2006
Adjunct Professor: Columbia University, NYC. 2010-2012
Senior Scientist, Tahoe Networks. CA, 2001
Scientist, Bell Laboratories. NJ, 2001-2002
Senior Scientist, Inktomi. CA, 2000
Best Paper Award: ACM SIGCOMM/USENIX IMC'07, ACM SIGCOMM/USENIX IMC'13, WWW´05
Steering Committee: IEEE/HotWeb, 2006-2015
General Chair: ACM/SIGCOMM 2009
General Chair: 2020 Networking Summit
Associate Editor: IEEE/ACM Transactions on Networking (ToN) 2006-2009
Area Editor: ACM Computer Communications Review SIGCOMM/CCR, 2006-2008
Editor: IEEE/JSAC special issue on P2P streaming 2007
TPC Chair: ACM/SIGCOMM'08 workshop on Social Networks WOSN (WA)
TPC Chair: ACM/SIGCOMM'07 workshop on P2P-TV (Japan).
TPC Workshop Chair: for P2P streaming and IPTV, SIGCOMM'06 (Pisa).
TPC Chair: 2nd Student Workshop at INFOCOM/2006 (Barcelona).
TPC Chair: 2006 IEEE/Global Internet (in conjunction with INFOCOM/2006)
TPC Chair: 10th Workshop on Web Content Caching and Distribution, 2005
TPC member: WWW 2015, NetMob 2015, IMC 2014, IMC 2013, Hotnets 2012, SIGCOMM 2012, MOBISYS 2012, HotMobile 2012, FOCI 2011, IMC 2011, MOBISYS 2011, SIGCOMM 2010, HotMobile 2011, SIGCOMM 2009, NSDI 2008, IPTPS 2010, IPTPS 2009, WOSN 2008, 2009, IMC 2007, 2008, CONEXT 2007, 2008, Nossdav 2007, HotWeb 2006, 2008, Workshop on Web Content Caching and Distribution 2003, 2004, 2005, World Wide Web Conference 2005, 2006, 2010, IEEE/Infocom 2010, 2008, 2007, 2006, 2005, 2004, IEEE/WiTMeMo 2005-2006, IEEE/Global Internet Symposium 2005, 2006, WiOpt 2005
Keynote: "Re-architecting the Internet", IEEE/Infocom 2013
Keynote: ACM/Internet Measurement Conference, IMC, 2013
Keynote: Terena, 2013
Keynote: LeWeb, 2013
Keynote: Network Science, 2013
Keynote: Microsoft´s Innovation Outreach Program, 2013
Keynote: IEEE/P2P conference, 2012
Keynote: FICOD, 2012
Keynote: 40th anniversary of the Internet: IFIP keynote with the fathers on the internet (Cerf, Pouzin) during the TC6 IFIP  jubilee celebration, presented as the "young revolutionaire" along side the "gurus"
Keynote: LADIS, 2010
Keynote: World Wide Web Conference'09
Keynote: Future of the Internet, 2009
Speaker: MIT/EmTech, 2015
Speaker: WIRED, 2014
Speaker: TEDx, 2014
Speaker: Computational Gastronomy, Royal Society, UK. 2014
Speaker: Bankinter Foundation, Future Trends Forum, 2014.
Speaker: ICC, Big Data, Madrid, 2014
Speaker: MIT EmTech, 2013
Speaker: TEDx, 2012
Speaker: BDigital Global Congress, 2012
Speaker: Smart City World Congress, 2012
Speaker: GastroTech Days, 2011
Speaker: Google TechTalk, Mountain View. 2011
Speaker: Microsoft Research Speaker series, 2010
Speaker: Distinguished speakers series, University of California, 200
Best Papers: ACM SIGCOMM/USENIX IMC'07, ACM SIGCOMM/USENIX IMC'13
Pablo Rodriguez is Director at Google's CTO Office. Prior he was founding CEO of Alpha (Europe's equivalent to Google [X]), the skunkworks Moonshot facility established by Telefonica to address some of the biggest problems in society by conceiving and delivering radical solutions using breakthrough technology. Such Moonshots include efforts in the areas of mental health, future of learning, AI economies, or distributed energy.
At Alpha, Pablo has orchestrated an ever-growing team of data scientists, developers, programmers, technologists, and business strategists, who work together on audacious projects on the edge of what is technically possible. Alpha's Moonshots will affect hundreds of millions of people, create a positive societal impact, and have the potential to grow into billion Euro businesses. Alpha's Moonshots are underpinned by an AI team driving trustworthy, ethical AI, and privacy preserving machine learning.
With over 15 years of experience, Pablo has worked in several Silicon Valley startups (Inktomi, the world´s largest search engine before Google; and Tahoe Networks, building the first routers for mobile networks).
He joined Microsoft Research in Cambridge in 2012, where he re-designed the Microsoft's Windows Update to deliver security patches using peer-to-peer to more than 300 million computers (to be released as part of Windows 10). Prior to that, he worked at Bell-Labs in New Jersey where he developed highly engineered algorithms to accelerate Web performance over cellular networks which have been adopted world wide.
At Telefonica he launched its Video Content Delivery Network, which is now deployed over more than 100 data centers spread, 13 countries, and 40M subscribers, and streamed the London Olympics and Champions League in Europe and Latin America.
From 2010 to 2012 he was an Adjunct Professor at Columbia University (New York) at the department of computer science. Pablo received his PhD in Computer Science from the Swiss Federal Institute of Technology (EPFL) and an MSc in Computational physics from King´s College, London.
As a result of his work, Pablo has more than 150 scientific publications and 30 patents, which are widely recognized and referenced. He received numerous international awards for his work, including the IMC/ACM and WWW best paper award, and the "Prix de la Recherche" for innovation excellence in France.  He has keynoted alongside the Internet pioneers regarding Future Internet architectures and has been a speaker at WIRED and various TEDx events.
He is on the advisory board of Akamai, EPFL, the Catalan Foundation for Research, LaBoral Art Center, and IMDEA Networks and co-founded the Data Transparency Lab. In prior positions, he worked on privacy and personal data, re-thinking the Internet ecosystem and the Web economics. He also worked with chef Ferran Adria (El Bulli) on computational gastronomy and with the F.C. Barcelona applying big data science to soccer.
Pablo's latest book, 'Artificial Intelligence: How the World (And Your Life) Will Change', explores how advances in AI can and will combat Earth's biggest challenges, including access to resources, natural catastrophes and climate change. The book is a journey through the history of data, and explores data's function, mapping networks and profiling the gurus of big data.
Pablo is passionate about organisations coming together to solve humanity's biggest problems, through technology. Using examples from Alpha and elsewhere in industry, Pablo demonstrates the value of moonshot thinking to unveil what he believes this will ultimately lead to: a world where ideas are a valued currency.
In his spare time Pablo enjoys playing the piano and is a genuine foodie. At his core, Pablo is an activist and a peer-progressive. He is also a regular Vipassana meditator.
Pablo is an IEEE Fellow and an ACM Fellow for outstanding contributions in Computer Science.
He was born in Asturias, a beautiful region in the north of Spain.
Moonshots for Europe, 2018 [Davos]
The artists and engineers designing our future, 2018 [New York Times]
Telefonica's moonshot unit emulates Alphabet's X innovation lab, 2018 [Bloomberg]
Shooting at the Moon, Collaborating with Entrepreneurs, 2018 [Forbes]
Alpha, La Empresa que apunta a la Luna, 2018 [El Pais]
Pablo Rodriguez, person of the moment, 2016 [El Mundo
The future networks could be in the sky, 2016. [El Mundo]
Pablo Rodriguez, receives two prestigious science awards in the USA, 2016 [Telefonica]
The future technology speaks spanish, 2016 [La Razón]
The brain who thinks 10 years into the future, 2016 [El Mundo]
Radio Interview (Mas de Uno, Juan Ramon Lucas), 2016 [OndaCero]
WIRED2014 on Soccer and Computers, 2014 [WIRED]
Wired Magazine (BeWifi), 2014 [WIRED]
La Contra, La Vanguardia. 2013
Wired Magazine, 2013 [WIRED]
MIT Technology Review, 2012 [MIT Tech Review]
CNN Revealed, 2011 [CNN]
MIT Technology Review, 2009 [MIT Tech Review]
Slashdot, 2008 [Slashdot]
El Pais (interview), 2006 [El Pais]
QUO (interview), 2005 [QUO]
El Mundo, 2005 [El Mundo]
El Pais, 2005 [El Pais]
CNET, 2005 [CNET]
Forbes, 2005 [Forbes]
BBC News, 2005 [BBC news]
The Register, 2005 [The Register]
SlashDot, 2005 [SlashDot]
NewsFox, 2005 [NewsFox]
La Repubblica, 2005 [La Repubblica]
NewScientist, 2005 [New Scientist]
MIT Technology Review, 2005 [html]
PC World, 2005 [jpg]
BBC News 2004, [BBC]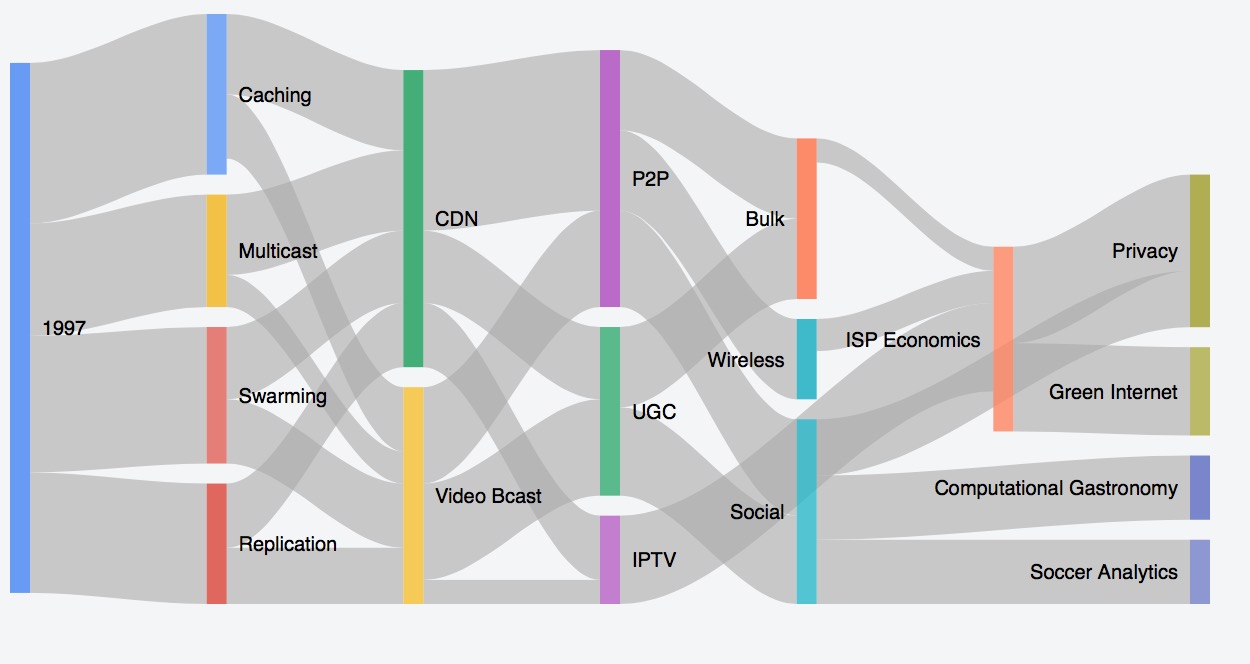 (projects evolution as a Sankey diagram.)
Contenidos relacionados
Next Post
ABOUT
Writings
Pablo Rodriguez, Wikipedia   Pablo Rodriguez is a computer scientist and Director at...