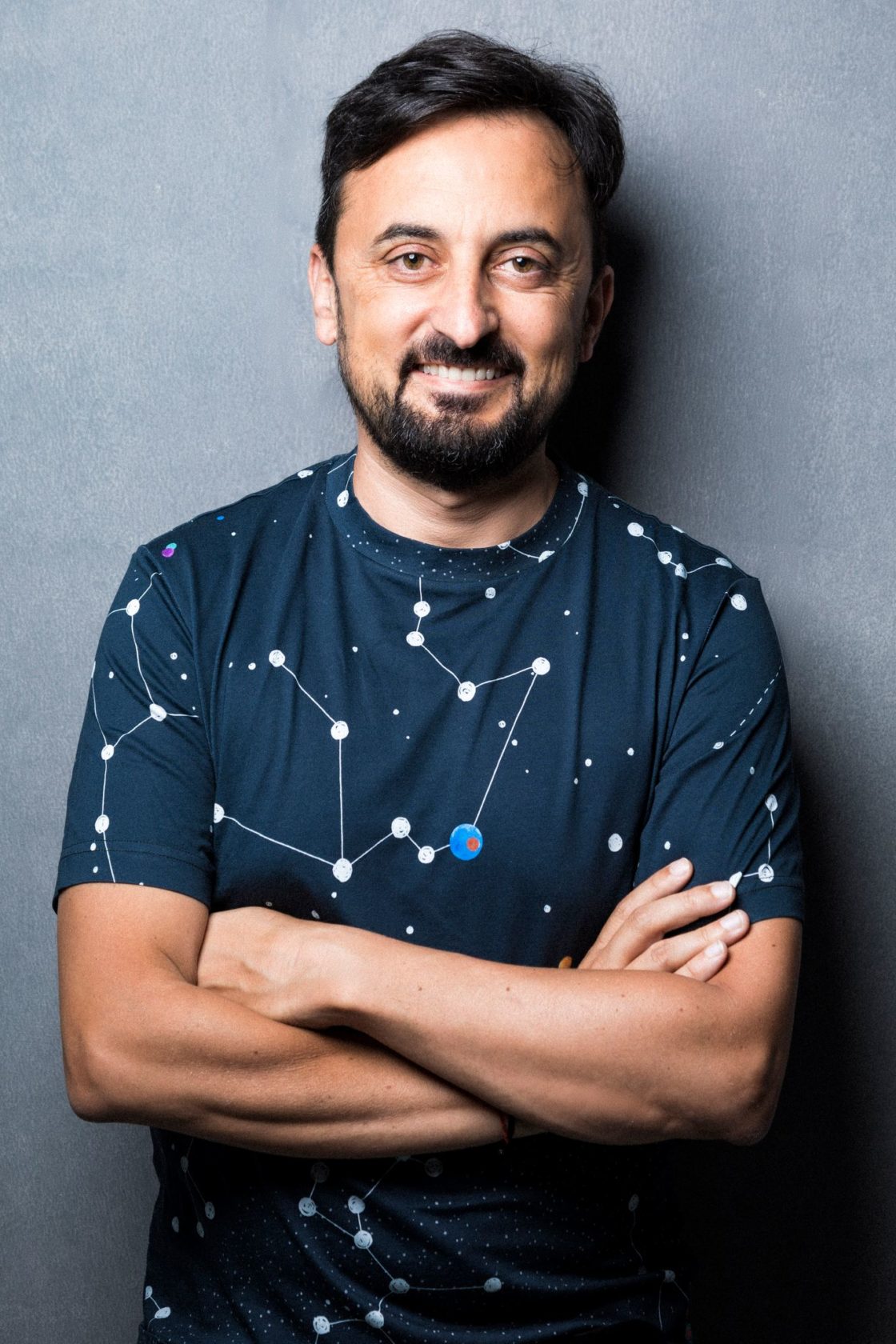 Pablo Rodriguez is a creative entrepreneur, business executive, and computer scientist. He is recognised as a creative leader and visionary. He is currently a Director at Google, Office of the CTO, bringing Google's innovation to the world.  He is passionate about responsible AI, technology and humans.
I Alchemise Innovation
He has helped Google X, Telefonica, Microsoft, Sony AI, and many entrepreneurs to understand what's coming in the future, why it matters to them, and how to prepare for–and thrive in rapidly changing environments while realigning the inner self.
He is a Moonshots purveyor, being in the business of solving impossible problems of massive social impact at scale, breaking long-standing assumptions, which are no longer true or are melting away.

Nature, Awe and Compassion
Pablo is a big thinker exploring provocative insights on how technology is changing the ways we live, work, and do business.
He was the founding CEO of Alpha, the Moonshot facility established by Telefonica to address some of the biggest problems in society with radical solutions and breakthrough technology. Billed as Europe's first Moonshot Factory and Telefonica's own Google [X], at Alpha he led the company's development of experimental moonshot projects that address big societal problems and change the future.
Before joining Alpha, Pablo drove Telefonica's corporate research lab and incubator. He has founded a Privacy NGO (Data Transparency Lab), and worked in several Silicon Valley startups and corporations such as Inktomi, Microsoft Research, Bell-Labs, and as a faculty at Columbia University. At Microsoft he lead the re-architecture of the Windows Updates system to distribute security patches to millions using P2P networks. And at Telefonica he launched its Content Delivery Network to more than 40M viewers during the Olympic Games.

Curiosity fires my way
As a result of his work, Pablo has more than 150 scientific publications and 30 patents, which are widely recognised and referenced. He received numerous international awards for his work, including the ACM & IEEE Test of Time Award, ACM Fellow, IEEE Fellow, the IMC/ACM and WWW best paper awards, and the "Prix de la Recherche" for innovation excellence in France. He is a science fellow at MIT Media Lab, and keynoted alongside the Internet fathers regarding Future Internet architectures. He has been a speaker at WIRED and various TEDx events.  In his spare time Pablo enjoys playing the piano, and is a genuine foodie.
Pablo's latest book, 'Artificial Intelligence: How the World (And Your Life) Will Change', explores how advances in AI can and will combat Earth's and nature biggest challenges, including access to resources, natural catastrophes and climate change. The book is a journey through the history of data, and explores data's function, mapping networks and profiling the gurus of big data.

I learn by breaking things 
Born in the Northern mining region of Spain, where no person is left behind, and community spirit abounds. He lived through the end of the industrial era, emigrated when 18 and jumped onto the digital wagon — amid a de-tour as a physicist counting photons in London; not for him. Ended up becoming a computer scientist looking for meaning beyond intellectual or external recognition. Couldn't find it. Ended up doing frontier tech impact projects, where profit, people, and purpose are not at odds.
He has been on his personal journey too with one son who lights things up every day, sat on the pain and discomfort of no win-win situations multiple times, loads of falls, and many many learnings; mostly no regrets. He loves #Vipassana retreats (10-day silent meditation) taking and serving, and really cares for humans. He keeps honouring the virtue of his rebelliousness.

I believe in purpose and magic
He loves to play inside the chaos, alchemise tensions,  and he is passionate about supporting leaders in the inner personal journey of an innovator, from belief to impact. Holding retreats that gather CEOs, artists, scientists and others, where no one meet others by their label, engaging more fully as human beings, and establishing trust on an elemental level to walk the path of the unknown and letting go of the need for an answer.
Pablo is passionate about organisations coming together to solve humanity's biggest problems, through technology. He demonstrates the value of moonshot thinking to unveil what he believes this will ultimately lead to: a world where ideas and ethics are a valued currency.
When the revolution comes… 
Contenidos relacionados
Next Post
WORK
Entrepreneur
Pablo Rodriguez is a creative entrepreneur, business executive, and computer...